Isturitz...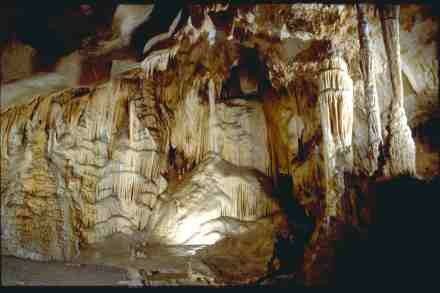 ...Leap back into the History of mankind
Isturitz and Otsozelaia are prehistoric caves in the natural limestone Gaztelu Hill area located in the western Pyrenean region in the south west of France. Formed by the river Arberoue when it used to cross the hill. Today, this river goes across another cave, the Erberua grotto which is immerged in it
Back to 80000 years...
The grottos are one of Europe's richest archaeological sites, where the Neanderthal man was the first inhabitant, as was the Cro-Magnon, mankind's ancestor who invented tools that were to change the world.
Initially, the grottos were a maze of tunnels opening on both sides of the hill. Throughout the prehistory they served as habitat to the many ancestors of mankind.

Archaeologists were able to trace the grottos' history with human presence to back to 80000 years.

Discovered in 1895 with more than 70000 objects, paintings and engravings, the cave of Isturitz reveals thousands of years of the history of humanity and millions of years of ground and rock formations.

Isturitz is well-known by archaeologists all over the world for its important prehistoric value in the context of understanding the movement of populations, the lifestyle and artistic talents of the different dwellers of these caves.
Many of the objects found on the site make part of the collection of the National Antiquities Museum of Saint-Germain-en-Laye.
A prehistoric sanctuary and a natural masterpiece…
Fifteen meters lower in the ground, Otsozelaia, discovered in 1929 with its remarkable mural drawings, is a prehistoric sanctuary and a natural masterpiece.
Carved by the sheer power of water, this grotto is an amazing cathedral of rock formations erected over millenniums. Still lower is the cave of Erberua, where runs the Arberoue, a powerful river which is cause of the geological enigma of these three superposed cavities.
50 years of archaeological excavations...
After 50 years of archaeological excavations these grottos were classified as "Monument Historique".
Each of the findings help us to better understand our ancestors and to uncover further mysteries thus adding a third dimension to the geological and prehistoric, the genealogical.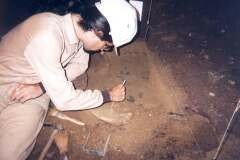 Because it has a theatrical setting, the principal space of the Isturitz cave hosts many events and conferences. As the grotto was opened to the public in 1953, there are many events organised throughout the summer for its golden jubilee. Art meets science on the Gaztelu Hill. Exhibitions, different performances, lectures, by different artists and scientists are on the agenda.
Guided visits lasting about 45 minutes take place between 15 mars and 15 of November. Visiting during the rest of the year is possible for groups of at least 20 persons.
For further information:
Terroirs-of-France
96 bis, rue Marcel Bonnet - FR 94230 CACHAN
Email: contact@terroirs-of-france.net
Contact : Joëlle DARRICAU
Site web : www.grottes-isturitz.com
Email : J.Darricau